Hi, I am Vicky! As you can relize, I LOVE FROGS!
And who can forget about the best Baseball team in the whole world, The Cubs!
Have fun Exploreing my site.
Enjoy!



~*Welcome to my Website!*~
Make your self at Home! Feel free to explore.
Some Cool Links:
Disney Channel Web Page, Tons of Games and Other Fun!
Kiddonet, a Fun Site Made for Kids with A TON of things to do!
Stuff About Me:
Fav. Food-
Enchiladas
Fav. Activities-
Computer, Reading, Playing Games, Being with Friends, Sports, lots more!
Fav. Type of Music:
JAZZ
Fav. Sports Team:
the CHICAGO CUBS 'Go Cubs'!
Fav. Place:
?
My Fav. Animal:
FROGS!
My Pets:
a Guinea Pig (Lucky), 2 Cats (Munchkin&Callie), a Perrolet (Emmie short for Emerald), and Fish (to many to list)
Summer Calender:
August
3-10 ~ Grandparents are Soming to Visit
30~ First Day of School
September
(Labor Day Weekend) ~ Vermont
Pictures:
More To Come!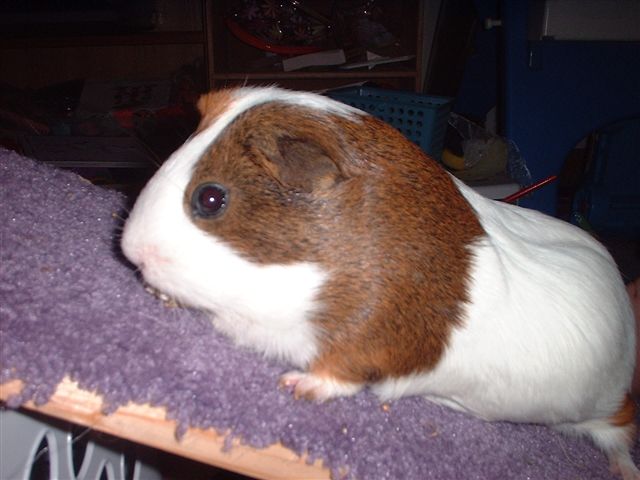 Lucky Eating a Treat!

>
---
© 2000 ABBESS INSTRUMENTS